Anna Maggý, Ari Logn, BERGHALL – Anna Hallin & Olga Bergmann, Dorothy Iannone, Hrafna Jóna Ágústsdóttir, Níels Hafstein, Ragna Hermannsdóttir, Rb Erin Moran, Regn Sólmundur Evu, Róska, Svala Sigurleifsdóttir, Stephen Lawson, Viktoria Gudnadottir
On Display: Queer Above Others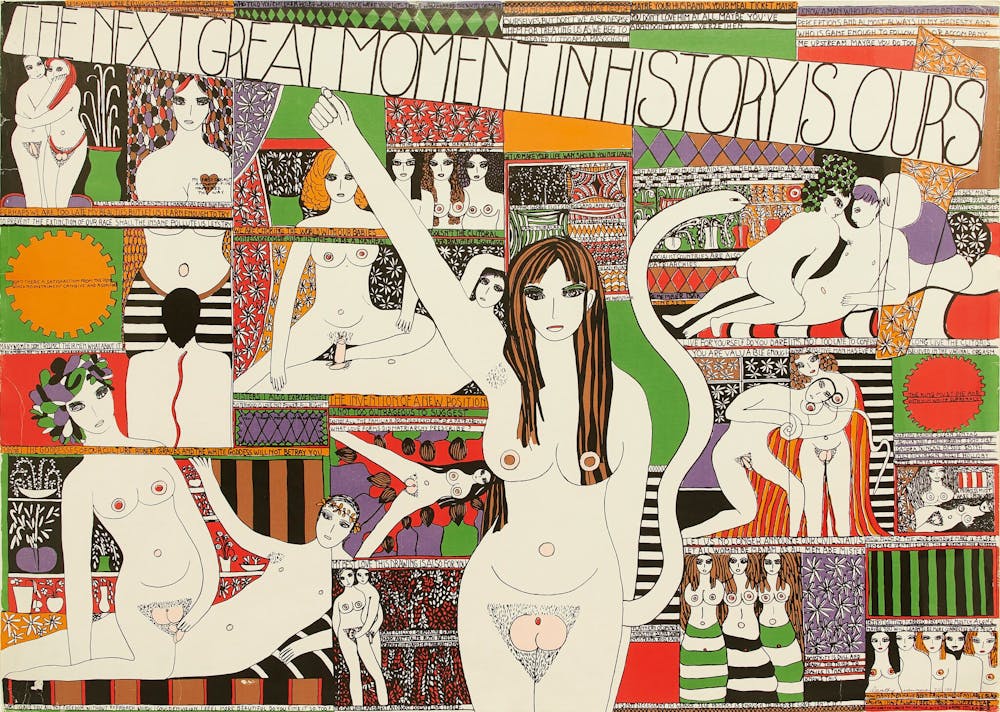 The exhibition is highlights queerness in The Living Art Museum´s collection as well as show the prevailing growth of queer art in Iceland with new works by progressive queer artists.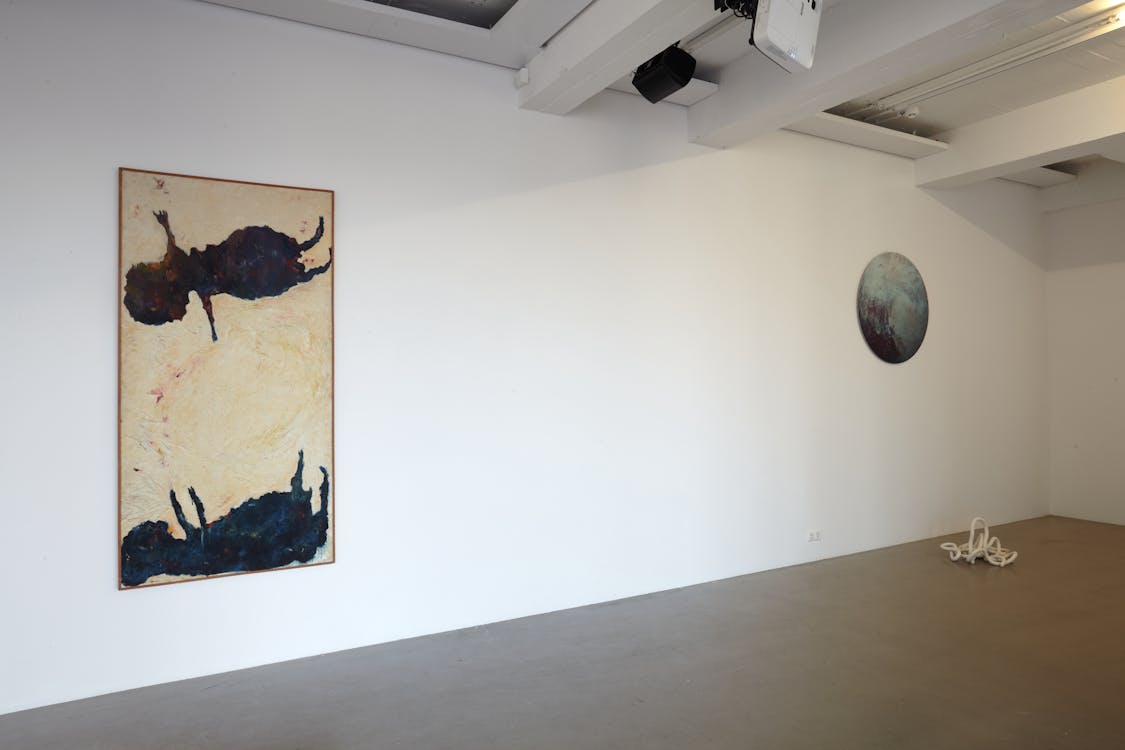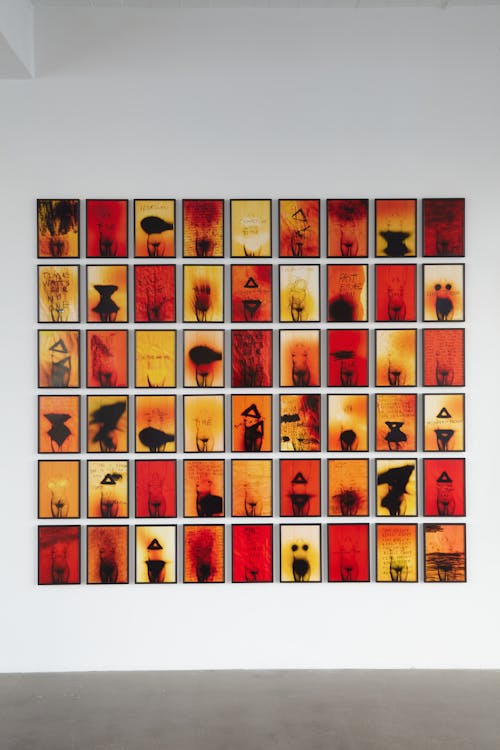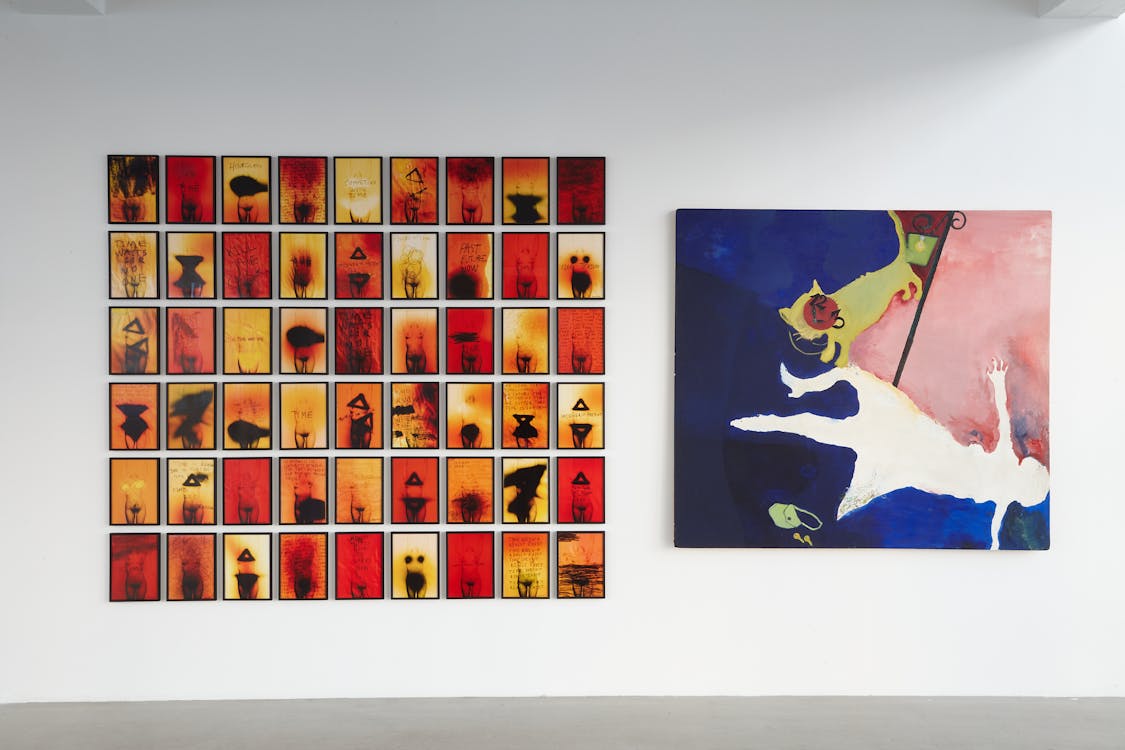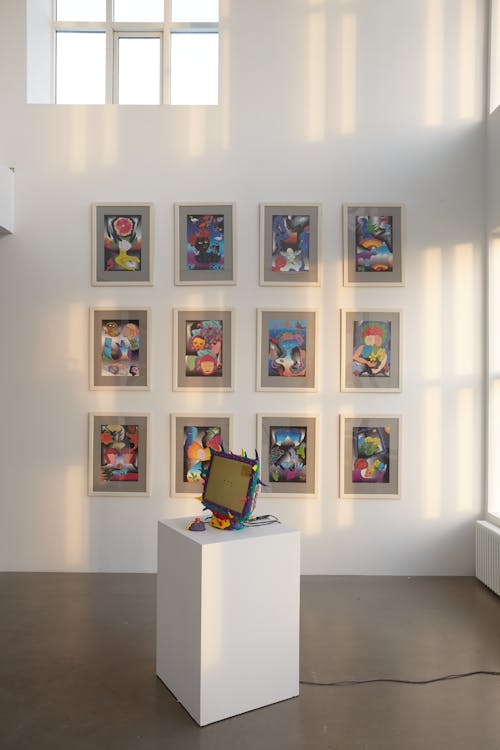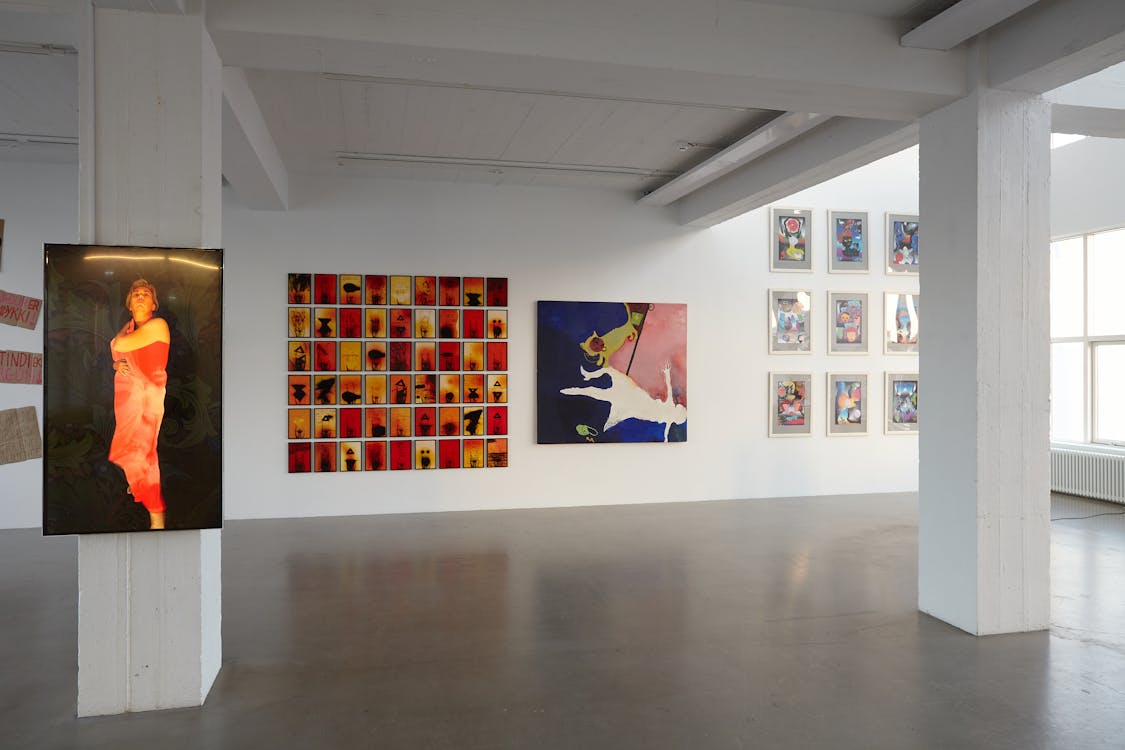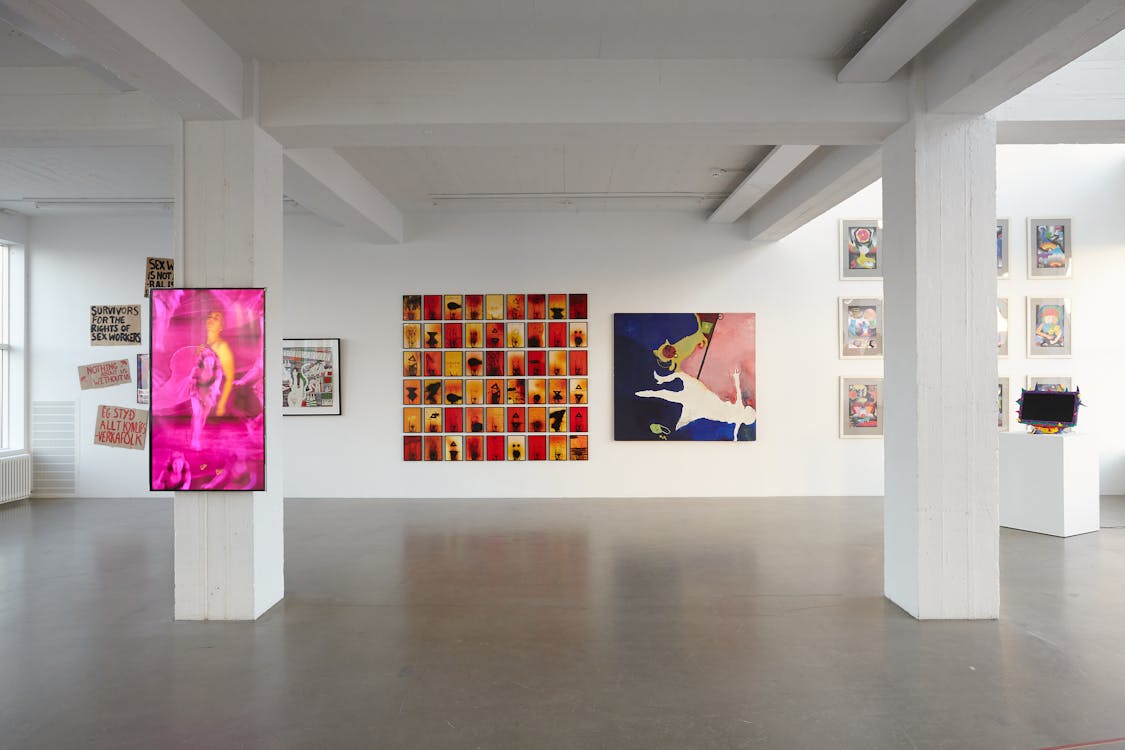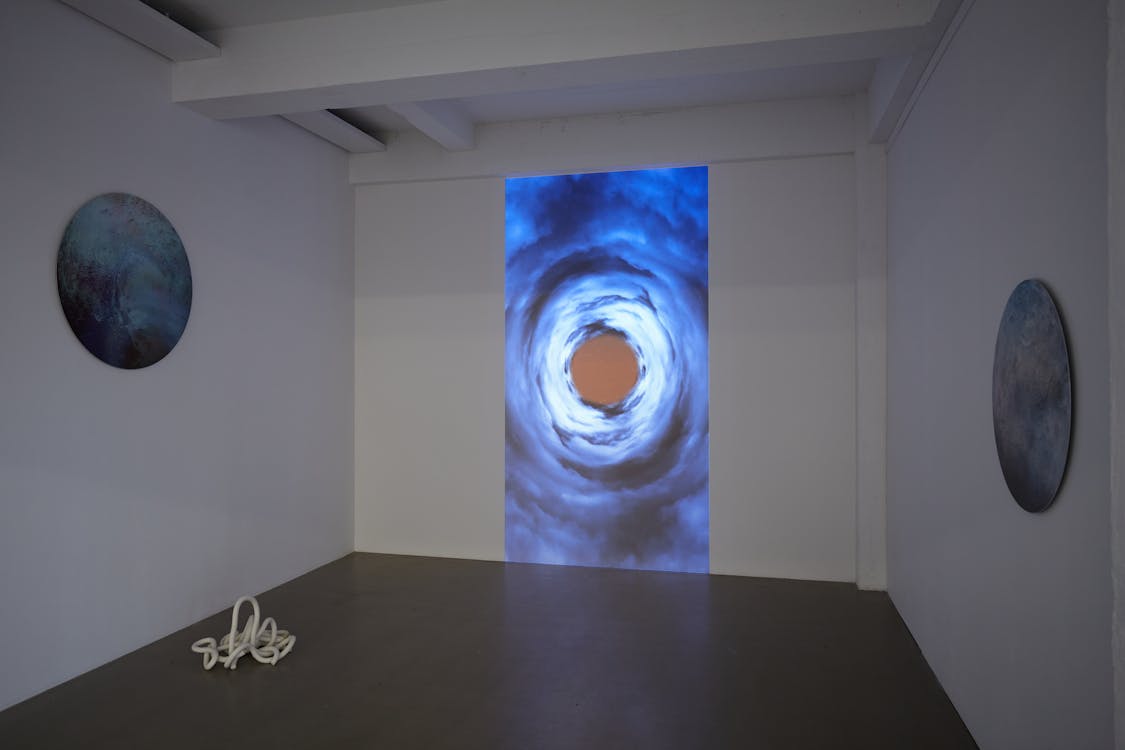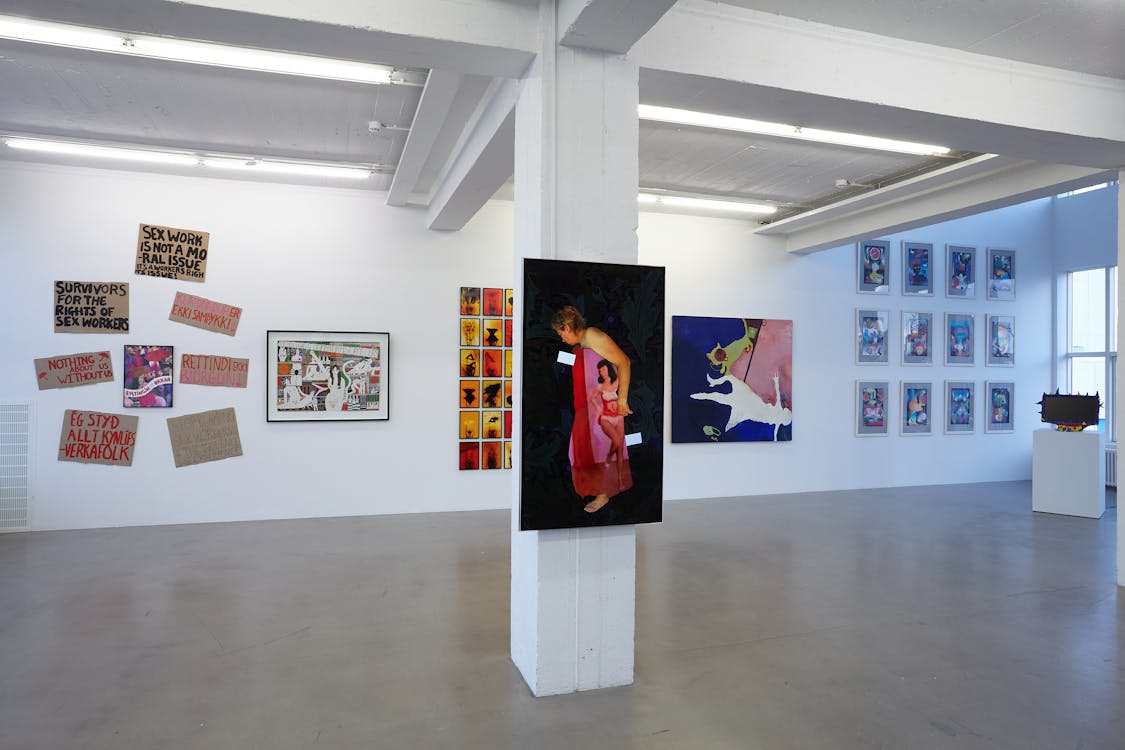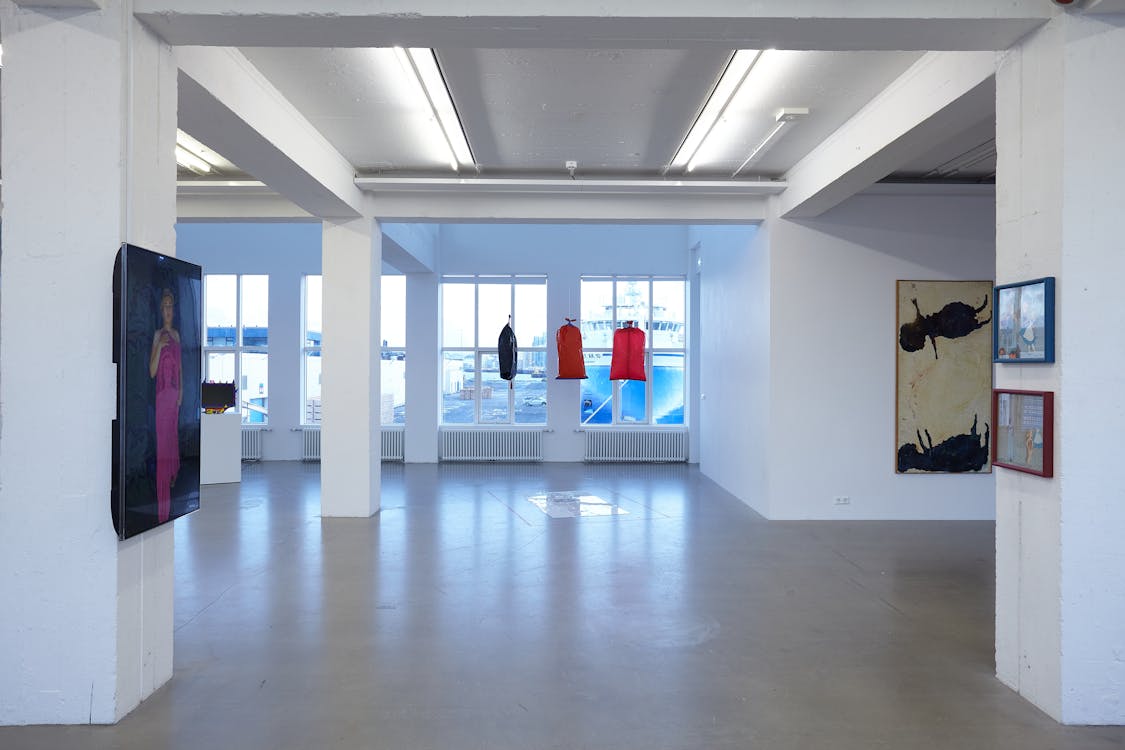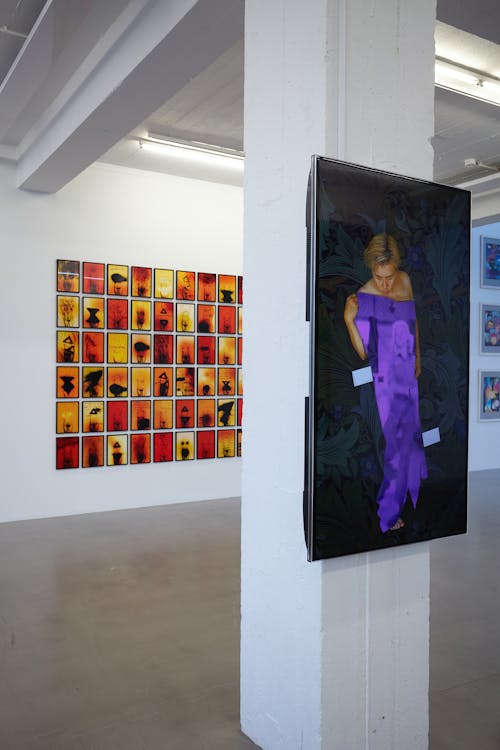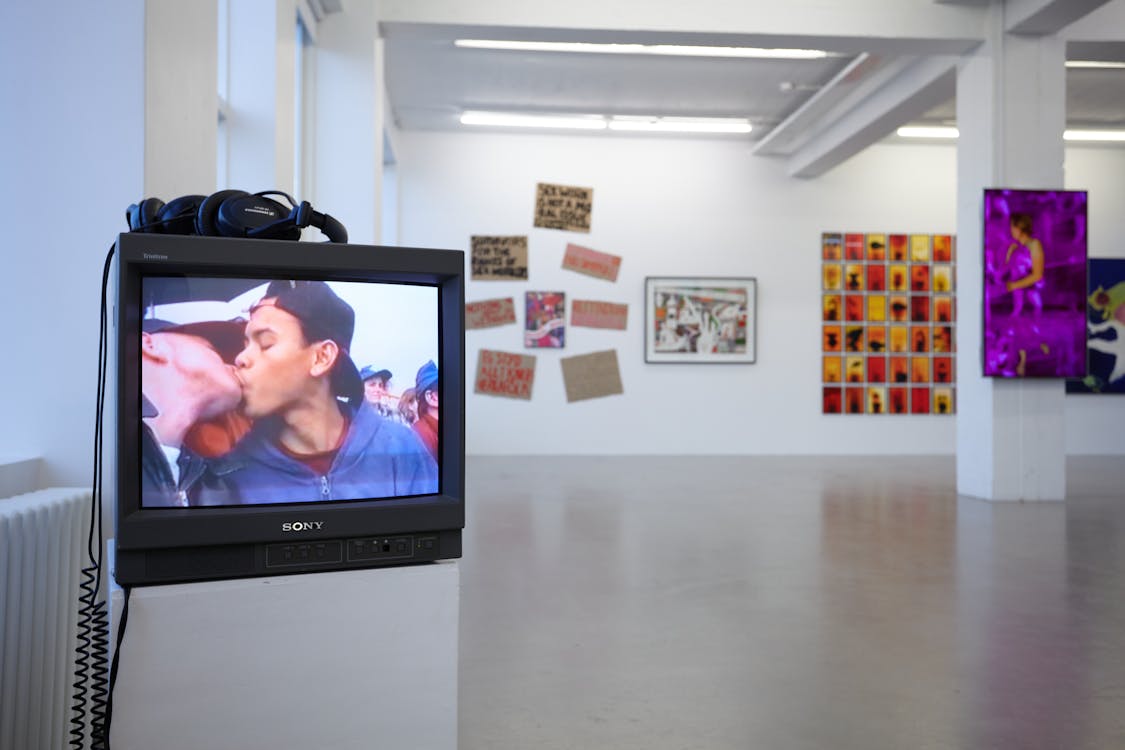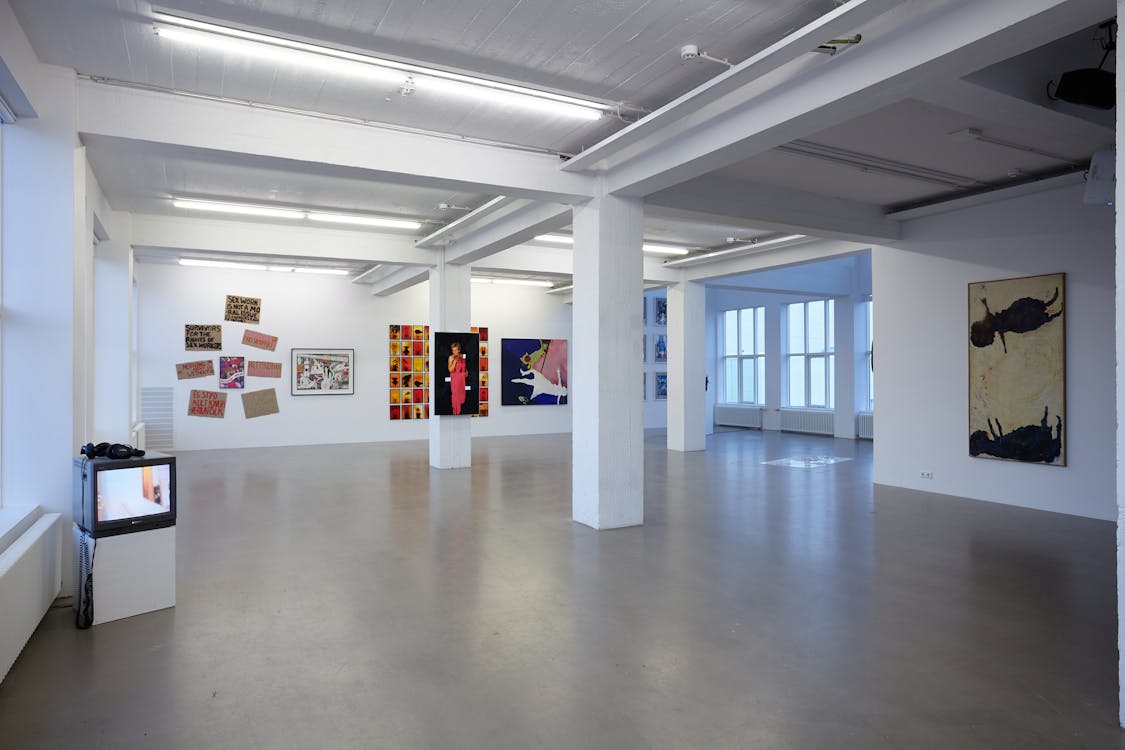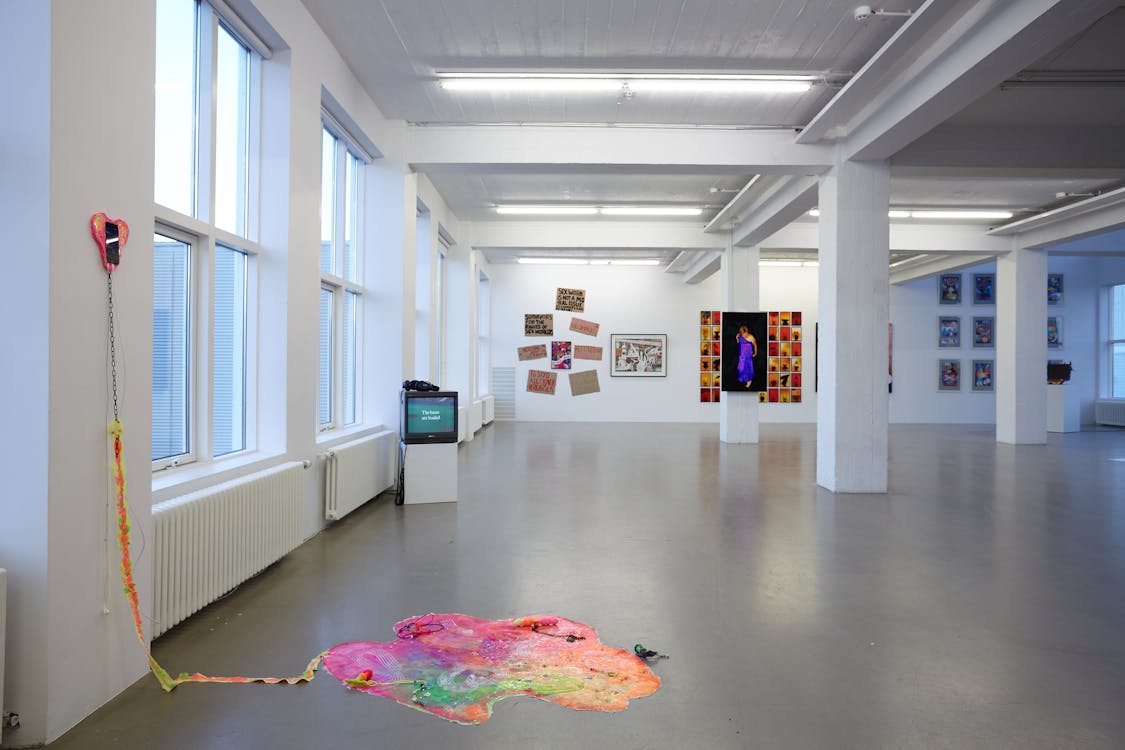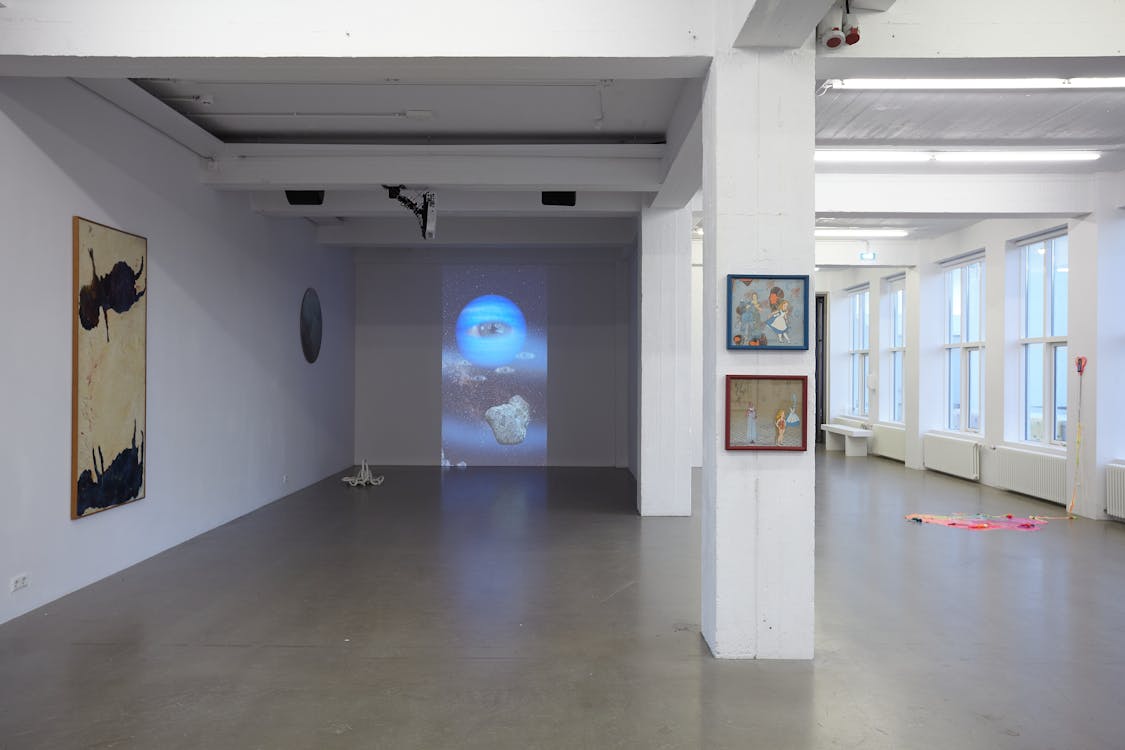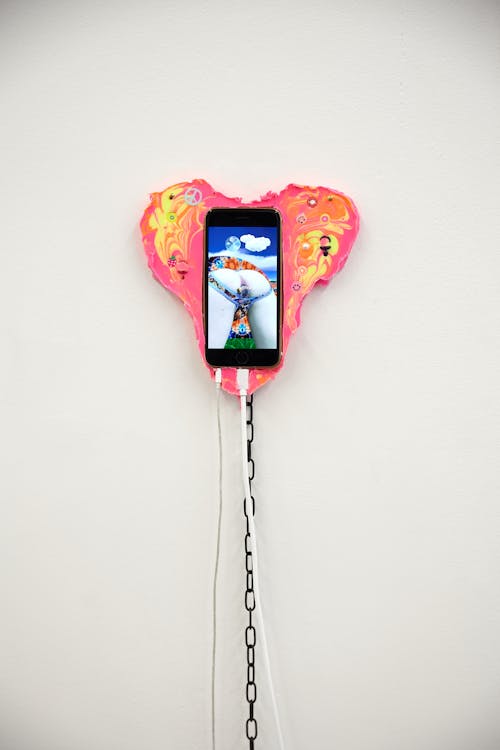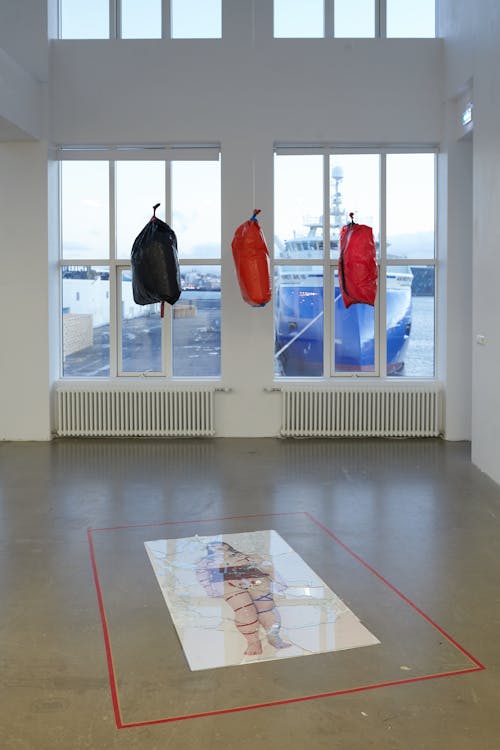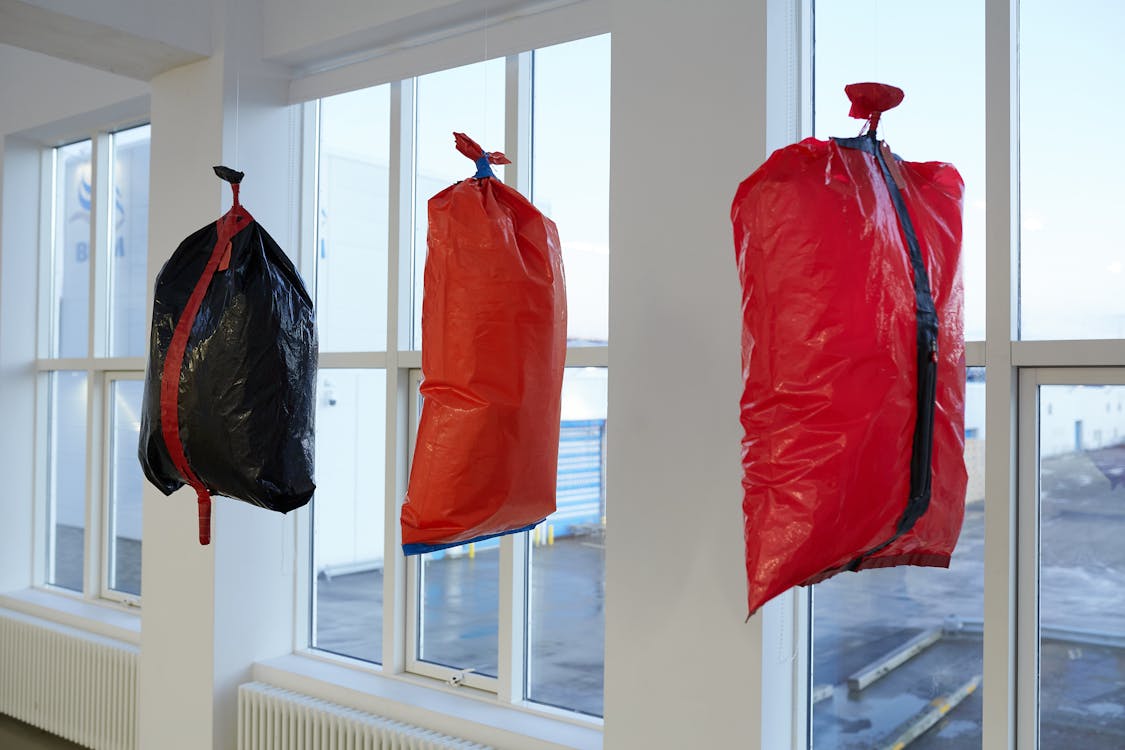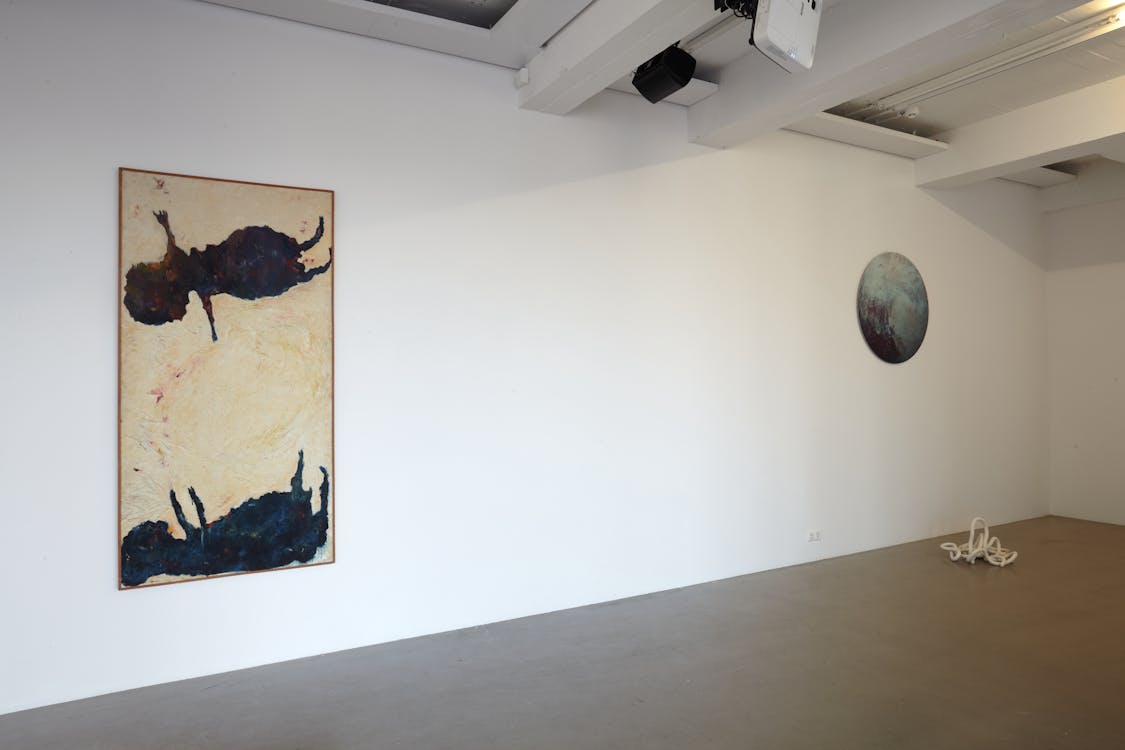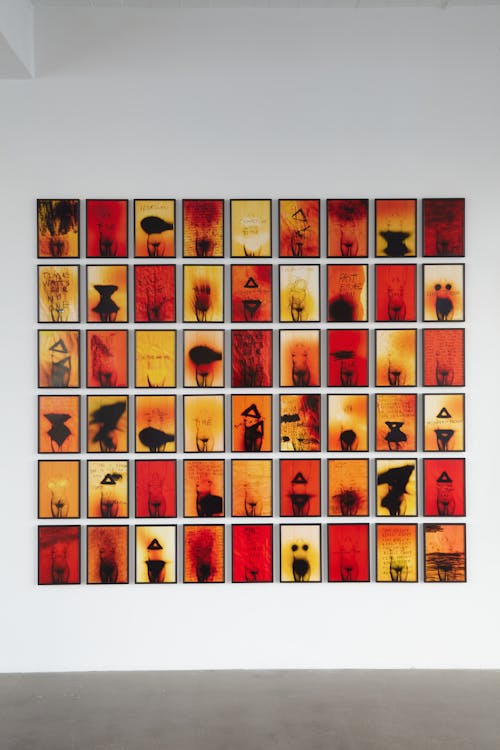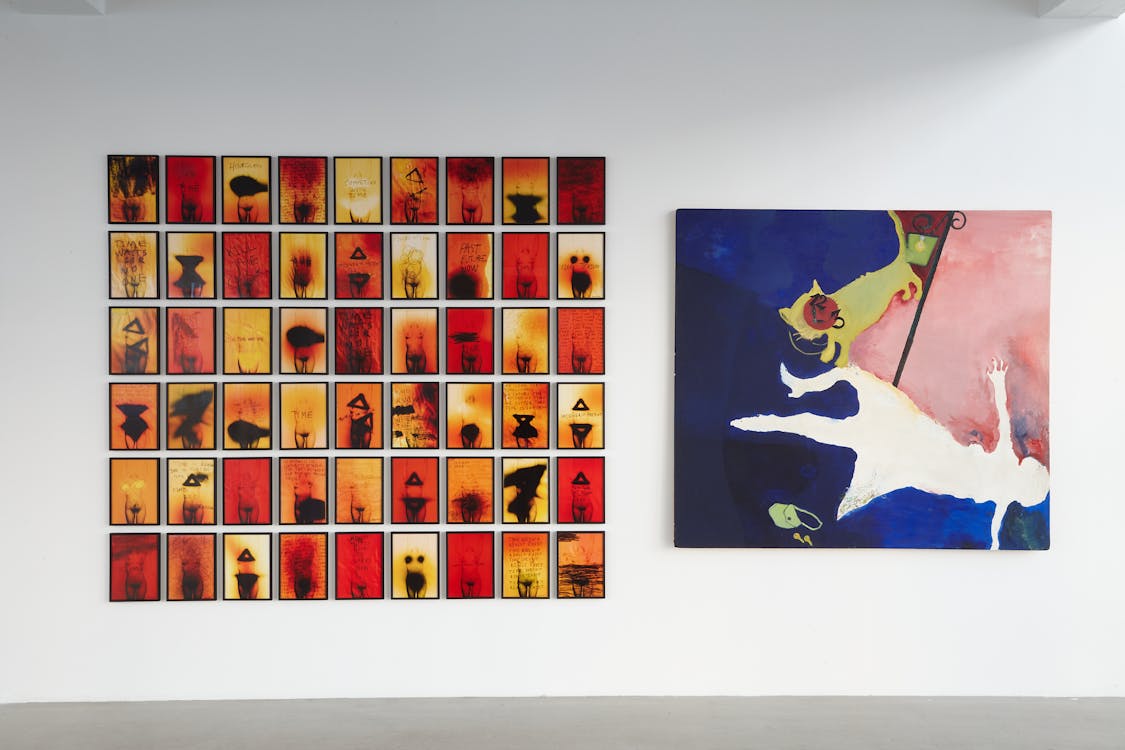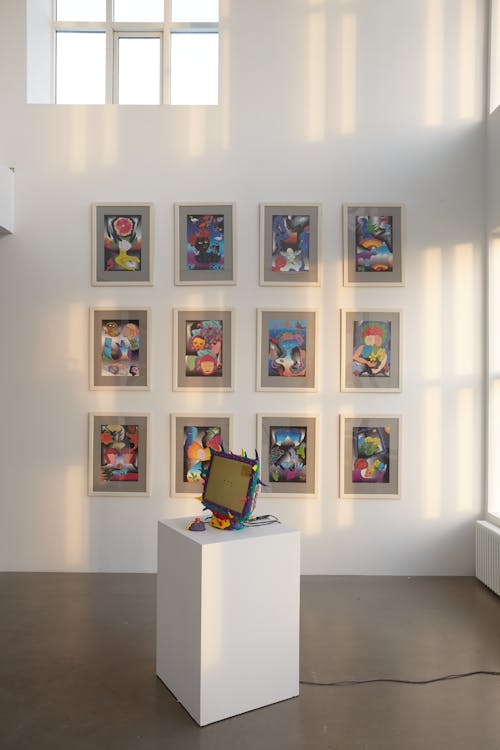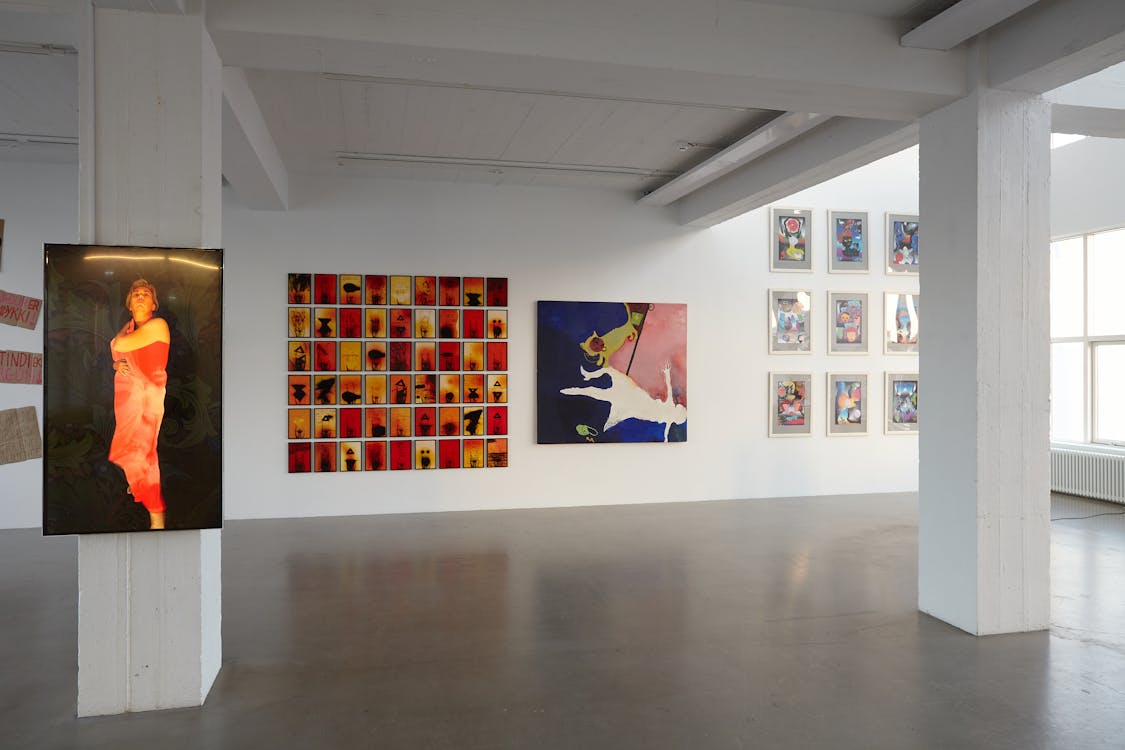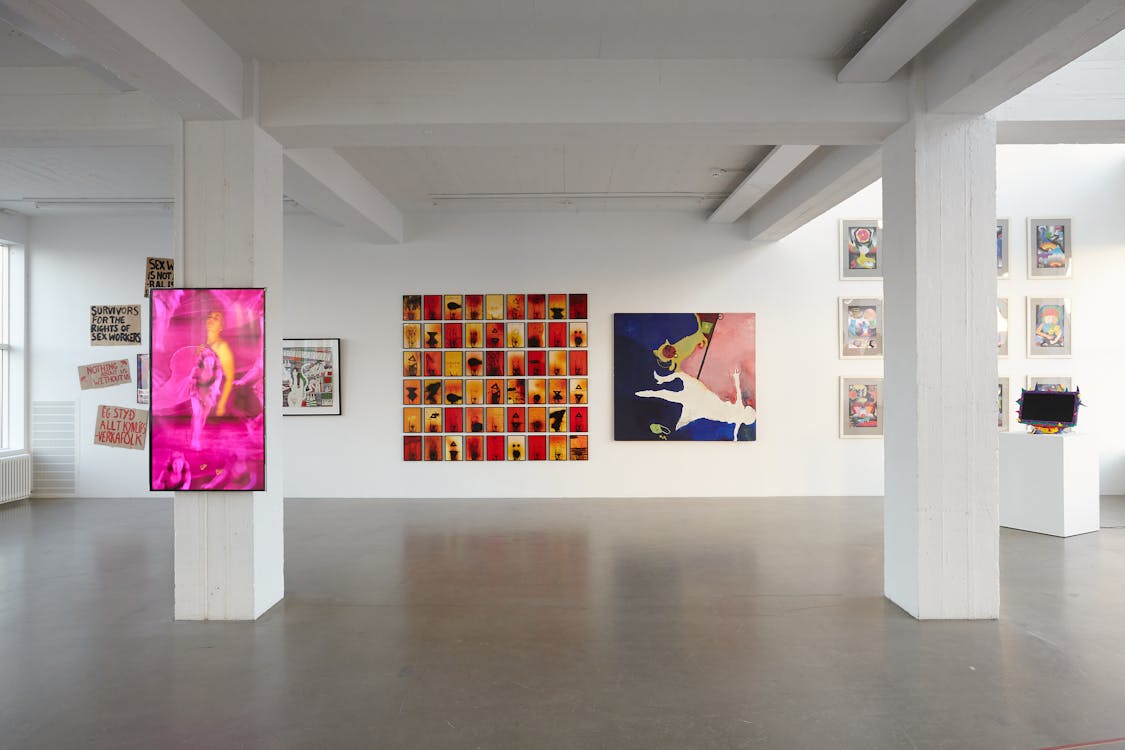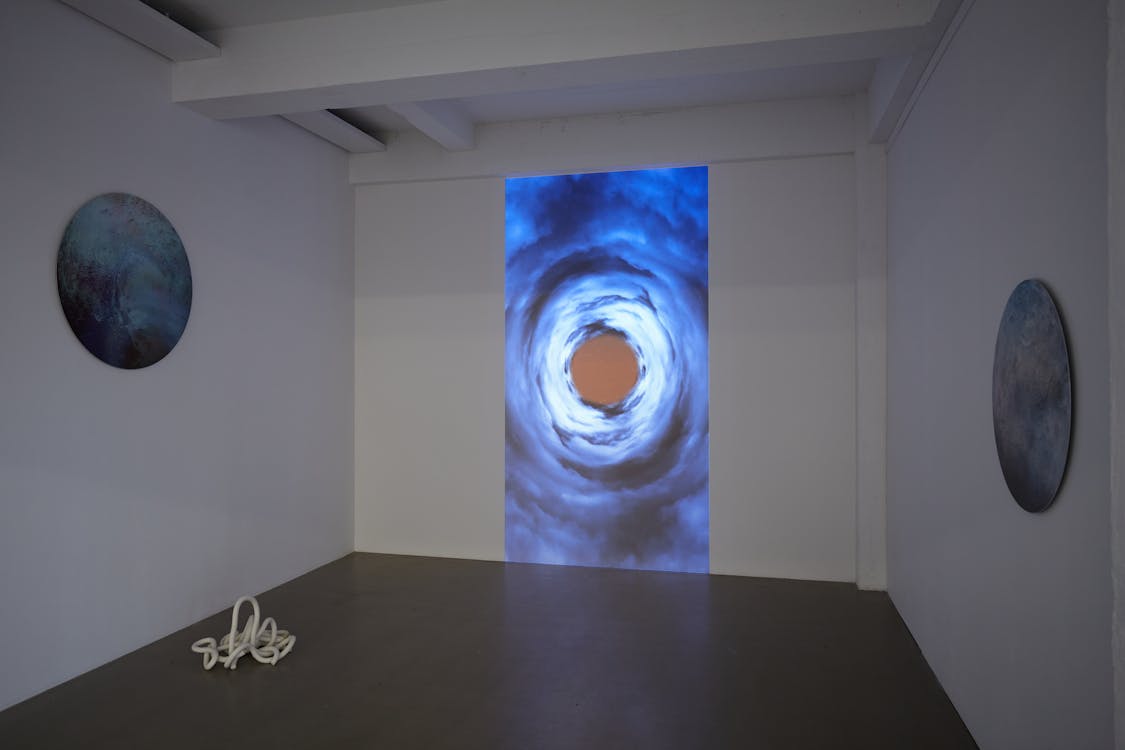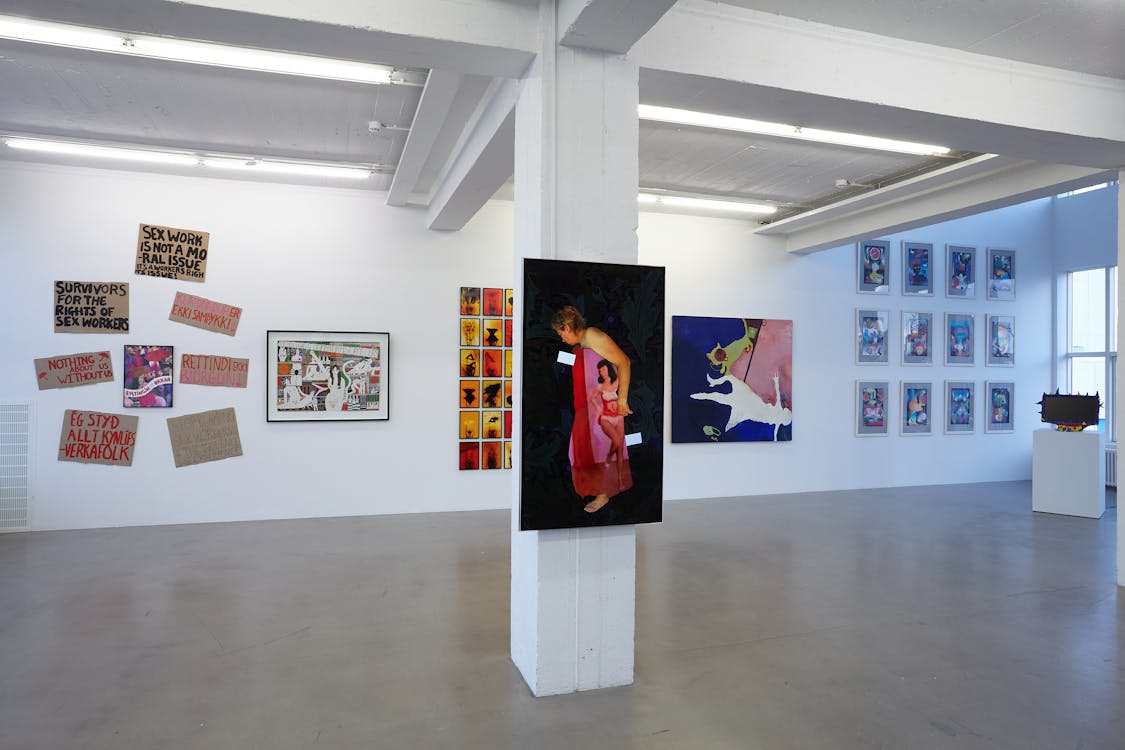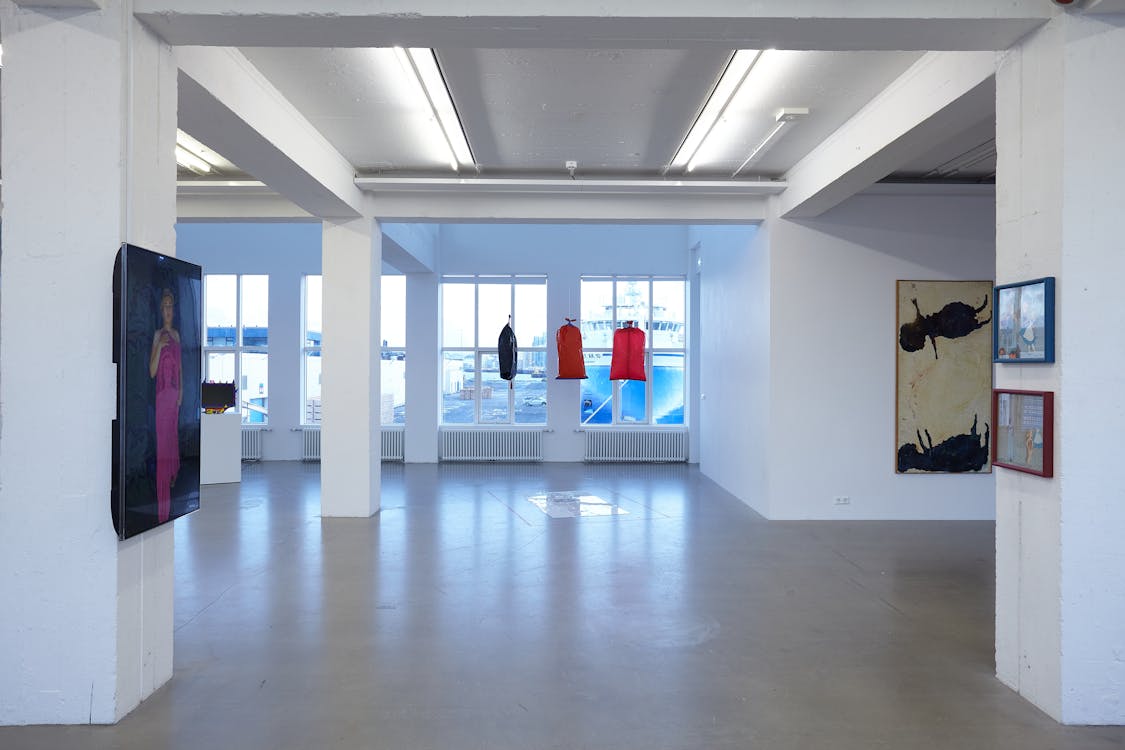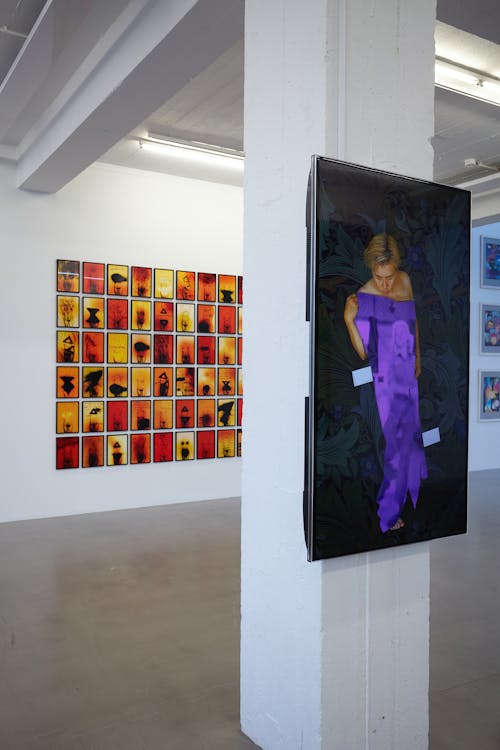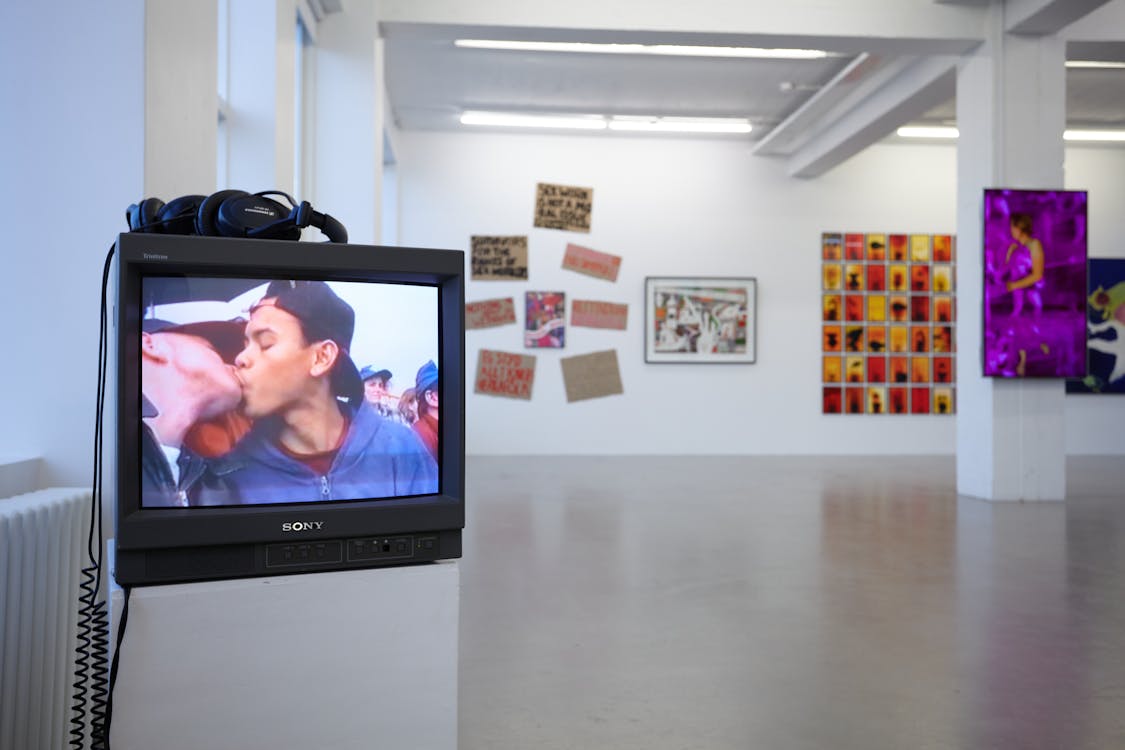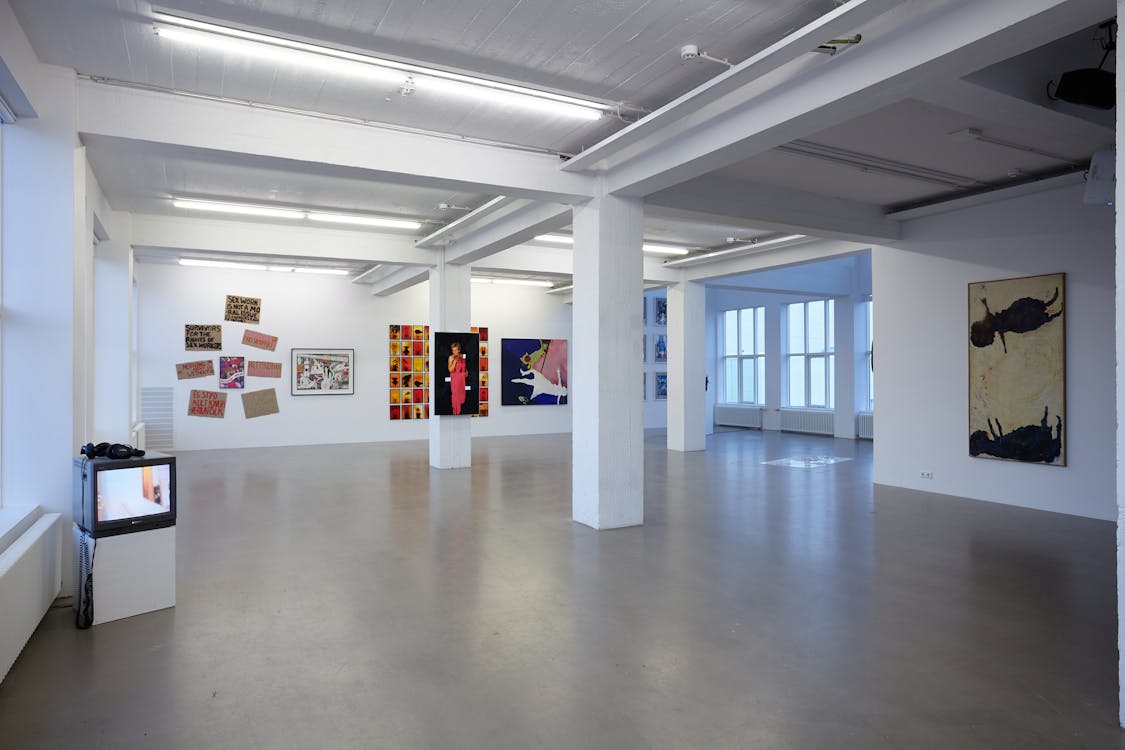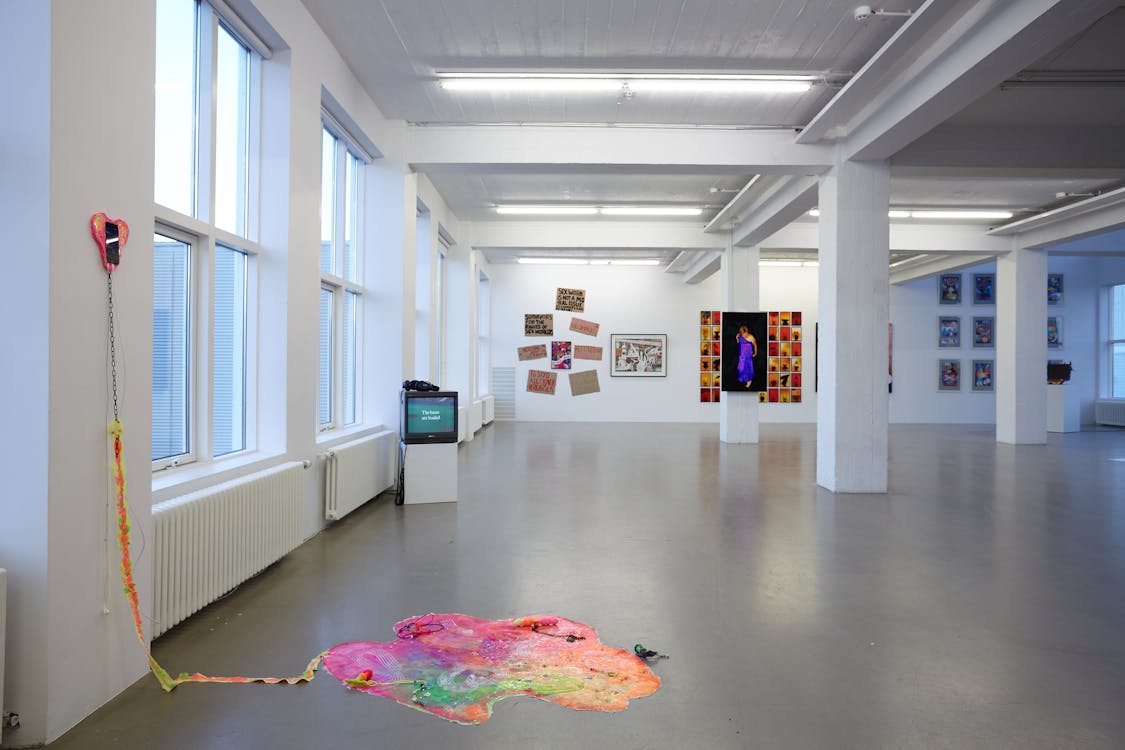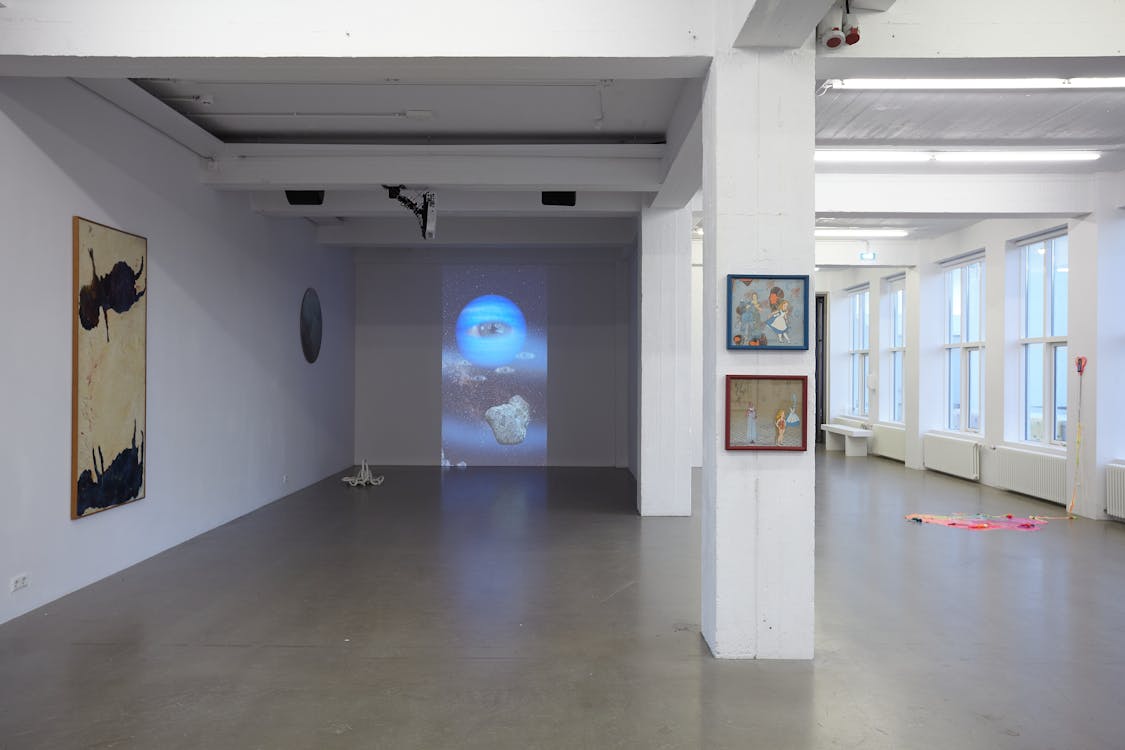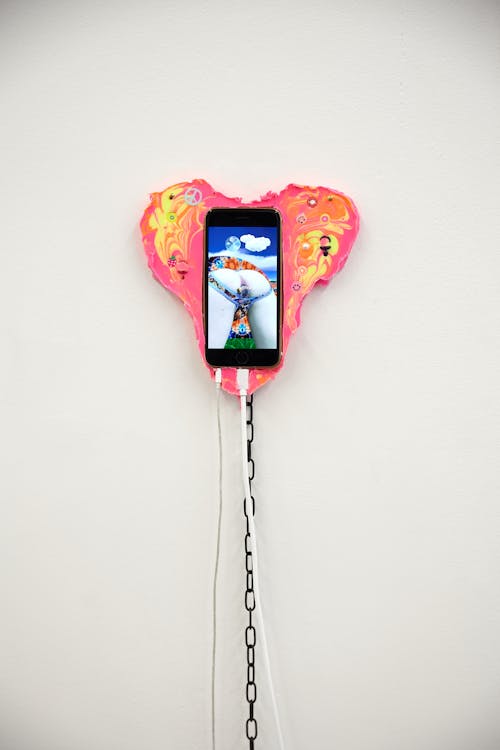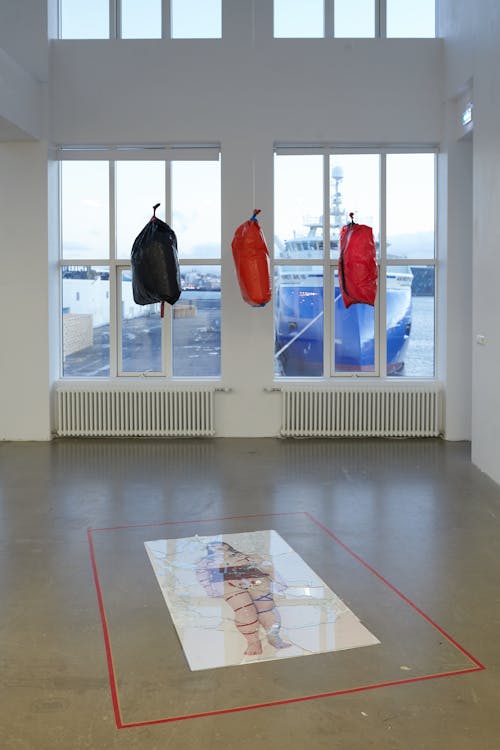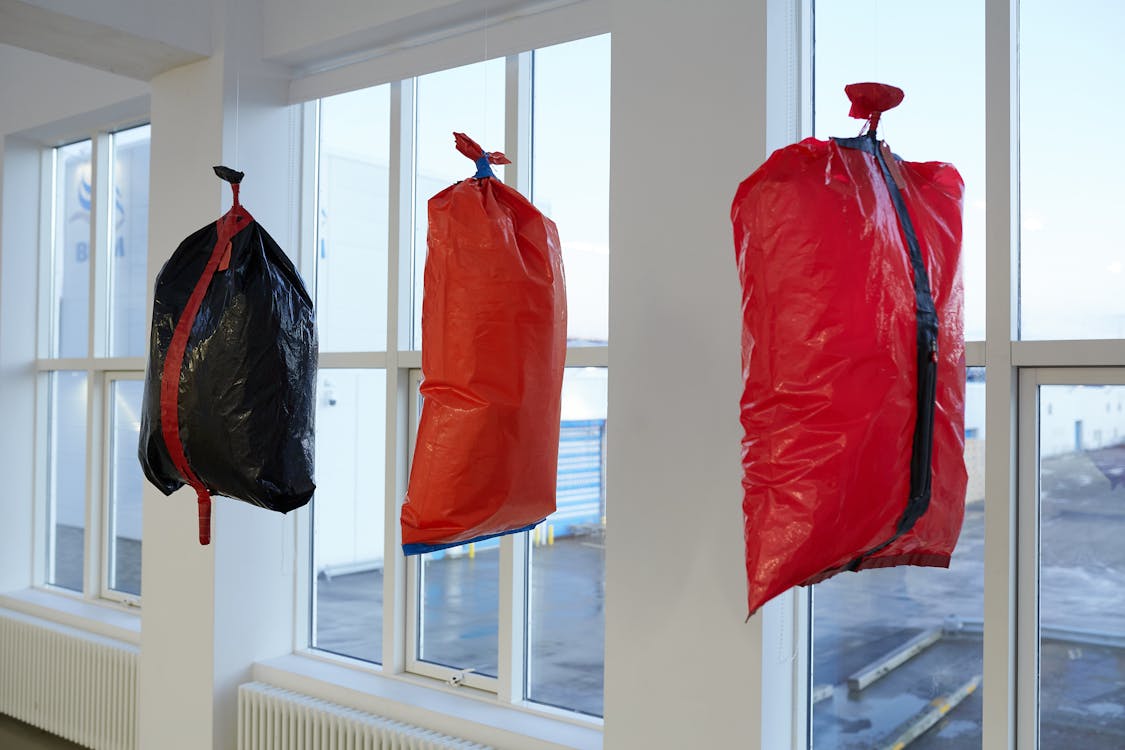 Biography
Anna Maggý 
she / her
Anna Maggý is a Reykjavík-based photographer and director. Her work explores the materiality of photography, social structures, and their boundaries, transparency, and transience. Even though she works across mediums such as video, collage, and installation, her primary focus is on photography. Anna Maggý's photographic works have been published in international magazines such as Vogue Italia, British Vogue, Dazed and Confused and i-D Magazine.
Hrafna Jóna Ágústsdóttir  
she / her
Hrafna Jóna tends to gravitate towards dark themes in her photography, which might not be that surprising, considering where she is from. She has a realistic outlook on life and uses her strengths and weaknesses to fuel her art. 
She likes going beyond the two-dimensional properties of photography by using other senses such as hearing, touch, or time. Hrafna Jóna wants to make the spectator feel like a part of the work and get involved with it.
Regn Sólmundur Evu 
they / them 
Regn Sólmundur Evu is a non-binary artist, who works in many mediums, but with a special love for time-based media, for example, performance and video art. They choose the media best suited to any given piece and have taken up painting, sculpting, installations, text and sound art, print, and watercolour and mix the media up for the most effective results in each work. They are very enthusiastic about all sorts of equal rights affairs. They also have a special interest in internet culture and social media, which inspires their work. Regn works in a very personal manner and examines themselves in their practice, how they fit into shared experiences of groups they belong to, and how they do not. It was by accident that Regn started using themselves and their own experiences as a subject in their practice, but they soon realized that it was the best way to convey emotions and meaning. In this way, Regn intertwines the personal and the political.
Ari Logn
they / them
Ari Logn is a non-binary artist and former sex worker born in Iceland and raised in England. They graduated from Leeds Beckett University in 2015 with a BA in Fine Art. Their practice and artistic vision are informed by their experience of moving through the world as a fat queer babe suffering through late-stage capitalism. Through the course of their degree, Ari Logn explored all manner of mediums ranging from bookmaking and photography to illustration and video work. Since moving back to Iceland in 2016 they have exhibited both solo as well as participated in group shows. They have also operated as an assistant curator of queer art exhibitions at Gallerí 78 and at Reykjavík City Archive at Grófin House. 
Viktoría Gudnadóttir 
she / her
Viktoría Gudnadóttir is an artist born in Iceland but lives and works in the Netherlands. She has a B.A. degree in Fine Art from Art EZ (AKI) and a Postgraduate degree from the Dutch Art Institute in the Netherlands. Holding up a mirror in front of people and creating circumstances that challenge their comfort zone is one of the focal points of Viktoria's art. Her work addresses the world around us: media representations of violence, minority groups in society, along with the ugliness and beauty found in the smallest of things. In her work, she also articulates her political views and does not shy away from expressing her identity, be it national, feminist, sexual, or queer.  Viktoría applies a variety of materials and media to her work. Such as video, photographs, and paintings which she uses in installations.  Viktoría's works have been exhibited in both private and group exhibitions around the world such as in Germany, Iceland, China, Russia, Belgium, and the Netherlands.
Rb Erin Moran 
they / them
Amissa Verstraete (they/them) is a Belgian Dancer and artist based in Berlin.
Rb Erin Moran (they/them) is an American Icelandic artist based between Reykjavík, Berlin, and Los Angeles. We met on an app, we met on a dance floor, we met in a park, we met in a past life, we met to make this video. It is our bio. It was a download, an insight, a preexisting life. It was interdimensional, an ode to transformation, expanded intimacy, and an intersection of experiences; a meeting on the non-binary creature highway. We downloaded this video from the cupcake in the sky. Our desire was to present play and pleasure through a creative process of play and pleasure. We had fun every step of the way. We invite you to play in our play.
BERGHALL 
they / them
Anna Hallin (she/her) and Olga Bergmann (she/her) have operated as the artistic duo Berghall since 2005. They work in various mediums and use installation, sculpture, photography, film, and drawings in their works. One thing characterizing Berghall's works is an active dialogue with the artworks' surroundings each time, whether it be a conventional venue, e.g. an art museum, gallery, cityscape, or out in nature. Olga and Anna have had numerous exhibitions both in Iceland and abroad and participated in exhibition projects both in collaboration and as individuals at The National Gallery of Iceland, Kling & Bang gallery, The Icelandic Folk and Outsider Art Museum, The Einar Jónsson Museum, and The Nordic MOMENTUM Biennial in Moss, Norway. They have also created works for public spaces and government buildings in the form of installations indoors and out, e.g. the public work of art outside the new security prison in Hólmsheiði. Their inspiration can be traced to the interaction between humans and nature, biology, science fiction, historical and local elements, and societal structures along with research into human and animal behavior and movement patterns. Spaces, places, and context are important components in their works. They approach those spaces with the goal of their works activating the public spaces they are linked to. They want to spark people's interest in their surroundings, encourage imagination, and spark association, opening up new ways of looking at the world. In 2021 they founded Gallery Underpass on Hverfisgata, which is an exhibition area for temporary public art.
---
Sýningarstjóri
Ynda Eldborg and Viktoría Guðnadóttir